Seller's Description:



TWO (2) PINNACLE VISION IMT-662SPM
6½FT ~ 2/PC ~ SPINNING RODS
HIGH MODULUS IM6 GRAPHITE
*** SUPER QUALITY ~ SUPER PRICE ***
*** BRAND NEW ***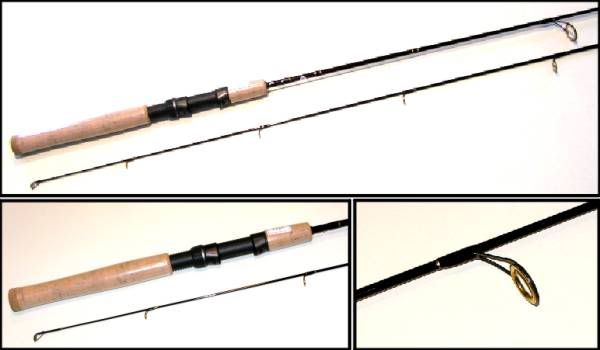 Pinnacle's Vision IMT rod series combines the fishing expertise of their Pro Staff with the modern art of custom rod building, to produce some of the very finest rods a fisherman can own. The Vision IMT Series takes modern rod performance to a higher level. Thanks to technological advances in both design and materials, these rods feature lighter, thinner, more sensitve blanks, custom-designed from high tensile strength, high modulus IM6 graphite, with power-rated tapers for maximum performance in a variety of freshwater angling situations.
Pinnacle's Vision IMT-662SPM is a 6½-foot, 2-piece, medium action graphite spin rod rated for 6-15# lines and 1/4 to 5/8-ounce lures. The Vision IMT-662SPM starts with a 2-piece blank constructed of fine-diameter, 56-Million Modulus IMT56 Graphite (Pinnacle's exclusive IM6 formula), the perfect combination of strength and super-sensitivity, yet exceptionally light in weight. To that, they've matched black-plated, single-footed, stainless steel guides with Scratchproof Titanium-Nitrided SIC guide inserts that are so hard, so smooth and friction-free you cannot scratch one with a file. So, braided lines or superlines can't hurt them. And Pinnacle's superior IMT guide placement positions each guide to channel rather than choke line, which provides better dynamics for casting and fighting fish. The rugged, super-light, blank-thru-handle construction offers durability and maximum sensitivity on the slightest of bites. The combination of IM6 Graphite and the IMT guide system gives the Vision IMT rods advantages no other rods on the market possess. Simply put, the Vision IMT rods cast further with more accuracy and retrieve with a sensitivity like nothing else you've ever experienced.
And the features don't stop there: Titanium shielded hook keeper; Ergonomic graphite reels seats with black stainless steel cushioned hoods; Select grade Portuguese Cork grips with a durable composite cork butt cap to reinforce the butt and keep the cork in top shape. Finally, for looks, you'll be hard pressed to find a rod with more attractive cosmetics. The finishing touches include a two-part epoxy coated blank and guide wraps, topped with an iridescent classic burgundy finish with burgundy wraps and hand-laid Gudebrod gold metallic thread wrap (not painted) accents..... All of this complimented by the gleaming gold titanium nitrided guide inserts…. Pure class from end to end.
The Vision IMT-662SPM is truly a professional-grade spinning rod. Super light and sensitive to pick up even the softest strikes, yet built with plenty of backbone for driving hooksets and whipping any finny adversary. Pinnacle's Vision IMT Series rods are designed with the serious fisherman in mind. Give them a try today, and you may find yourself fishing with the pros tomorrow!!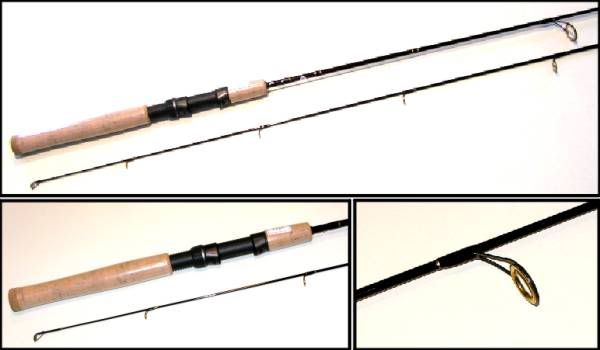 These rods are BRAND NEW, and carry a one year manufacturer's warranty. Definitely one of the best series of freshwater spinning rods Pinnacle has ever marketed!!
Pinnacle's Minimum Suggested Retail Price is $89.95!!
Dealer wholesale is $56.49 each - - $112.98 for TWO!!
The best price we've found elsewhere is $59.99 EACH!!
Here's a fishing rod offer with fantastic savings!!
But, regardless of price, these may very well be the finest freshwater fishing rods we have ever carried!! They are most definitely our personal favorites for smallmouth and walleye!! So, we can vouch for the quality and fishability from personal experience. One good fish, and we'll make a fan out of you, as well!! Don't miss this chance to add these top quality rods to your fishing arsenal, at a price that's unmatchable anywhere else!!

Payment and Shipping Instructions:
Winners pay a flat rate of $9.95 S&H anywhere in the USA, including Alaska & Hawaii. This INCLUDES DELIVERY CONFIRMATION AND INSURANCE. Please allow up to three days handling time for processing your order. All shipments are made via USPS Priority Mail on Tuesday and Friday mornings, (UPS is NOT an option.) Payment by money order, cashier's check or PayPal is preferred and will assure prompt shipment. We accept Visa, MC, Amex, Discover and E-Checks via PayPal. Our PayPal account ID is [email protected] Personal checks are also welcome, but will delay shipment 10 business days to allow for check clearance.
MULTIPLE PURCHASES will be combined, wherever possible, to reduce S&H charges. Buyers should contact us prior to making payment to avoid overpaying S&H charges.
NO INTERNATIONAL SALES!!! Our experience with the international postal systems shows an increasing rate of extremely slow delivery times, high shipping costs, lost packages and damaged merchandise, all of which leads to a poor transaction experience for our valued customers. For these reasons, we will no longer accept bids from customers outside the USA. If you do not reside in the USA, or if shipment is to an address outside the USA. . . . PLEASE DO NOT BID!! International buyers that ignore these terms will be reported to auction management for rules infraction and will receive immediate negative feedback!!
We make every effort to fully describe each product as clearly as possible to assure that potential buyers have all the necessary information prior to bidding. In addition, every product we sell is factory new (unless otherwise specified), and carries the manufacturer's new product warranty against manufacturing defects. If you have any questions, please feel free to e-mail us PRIOR to bidding at [email protected] Thanks very much for your interest and for your bid. Good luck and good fishin', huntin' and shootin'!!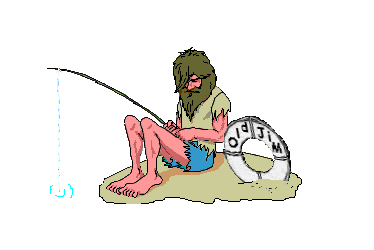 Looking for more great shooting,
hunting and outdoors bargains?
Don't be like Old Jim here!!
Don't miss all these great opportunities!!
CHECK OUT OUR OTHER AUCTIONS
FROM THE LINK ABOVE!!
Payment Methods:

Money Orders, Personal Checks, Cashiers Checks,
Ships Using: