Seller's Description:

PLEASE SCROLL DOWN TO THE BOTTOM OF DESCRIPTION TO VIEW ALL
PHOTOS
MARLIN ~ MODEL 94 (1894)
.32-20 WCF...24" Oct Bbl...Mfd Late 1906, C&R OK!
NO RESERVE!! Here's a Marlin Model '94 lever action rifle that was manufactured back in 1906. Chambered for the .32-20 WCF cartridge, this rifle wears a 24" octagonal barrel. It has a bead front sight and the carbine style ladder rear sight. Overall condition is good but the rifle retains little original finish. The receiver and barrel have faded to a smooth brown. There are handling marks and dings as well as a few limited spots of light pitting but nothing too significant. The magazine tube is a mottled silver color with no finish and some patches of shallow pitting. The stocks are in generally good condition but do appear to have been sanded/refinished. There is a long, tight surface crack running most of the length of the butt on the right side only. There is no visible crack on the opposite side. The Marlin trademark "bullseye" is present in the lower edge of the butt (camouflaged brown to match the wood) which dates the buttstock to post-1923. The forearm is in good condition but shows some dark oil staining/streaking. Mechanically, this Marlin appears to be in good shape with everything functioning as it should. The bore is poor and is not far from the proverbial "sewer-pipe" with generous pits and rough spots. You'll want to reline this one to make it a shooter. It is interesting to note that available Marlin serial number records end at #355300 (running through 1906) and that this rifle is serial number 355177...just 123 guns away for the end! Not a great example, but has potential.
Buyer pays $30.00 shipping. Your C&R License is acceptable for transfer.
SORRY, BUT I CANNOT END ANY AUCTION EARLY…… PLEASE DON'T ASK!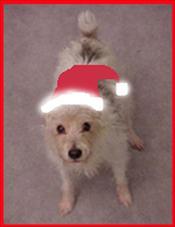 ---
>>>> AUCTION TERMS – PLEASE READ BEFORE BIDDING <<<<
LEGAL REQUIREMENTS:
Modern firearms must be transferred through a licensed FFL dealer in your area. Bidder to supply a signed copy of local dealer's license before shipment will be made. A C&R license is acceptable for C&R firearms only (guns determined to be C&R's by ATF and/or guns known to be at least 50 years old). Please note that a C&R license is only valid for the person to whom it is issued...we cannot accept your buddy's C&R license for a firearm YOU purchased.
California Residents: We do ship to California whenever legal to do so. Many older handguns cannot be shipped into California due to State Restrictions. If the handgun in this auction is not on the current California Roster of Certified Handguns, please do not bid! The list can be checked here: CALIFORNIA HANDGUN ROSTER. C&R Handguns are exempt from this restriction however California law will NOT allow shipment of C&R HANDGUNS direct to a C&R holder in the State of California, a licensed 01 dealer must be used. We can only ship LONG GUNS directly to a California C&R holder. Additionally, regardless of the Federal C&R list, long guns must be at least 50 years old to be shipped to a California C&R holder.
New York Residents: Handguns cannot be shipped directly to a C&R holder in the State of New York and must be transferred through a dealer. Antique cartridge handguns require an FFL transfer in New York City.

Antique firearms require bidder to supply proof of age. Some areas still require an FFL transfer for antique & black powder firearms (New Jersey, NYC, etc.)

Large capacity magazine restrictions:
New Jersey - 15 round maximum for semi-automatic firearms only.
California - 10 rounds maximum for all magazines.
Maryland - 10 rounds maximum for all magazines (does not apply to .22 tubular magazines)
Massachusetts - 10 rounds maximum for all magazines
Hawaii - 10 round maximum for all handgun magazines.


PAYMENT OPTIONS:
Payment must be received within 14 days of auction close or the item will be relisted. Postal Money Orders and Cashier's Checks ship fastest; Personal and business checks are gladly accepted but will delay shipping 10 days for clearance (We know the good ones clear faster, but the bank is sometimes slow in notification of a returned check).
Please note that there is a 3% additional charge for the use of a credit card.
Visa, MasterCard & Discover only...sorry no American Express. Credit cards with U.S. billing addresses only...no overseas credit cards accepted.
NO PAYPAL! I ABSOLUTELY WILL NOT ACCEPT PAYPAL!!
SORRY, NO LAYAWAYS & NO TRADES ACCEPTED.


SHIPPING:
We ship three days a week: Monday, Wednesday & Friday. Buyer pays shipping cost as mentioned in the description of the item. Quoted prices are for the lower 48 States…AK & HI are often an additional charge. HANDGUNS are shipped USPS Priority Mail/Insured; LONG GUNS are shipped UPS ground/Insured unless otherwise arranged. We do not ship FedEx. A signed FFL copy is included with each firearm shipped. Please note that purchases cannot be "picked up" at our location....all firearms are shipped.
U.S. sales only, no exports…this includes antiques.


SAFETY NOTICE:
Buyer is solely responsible for determining that a used gun is safe to shoot. The firearms offered have not been test fired but have been given a visual inspection only for auction purposes. It is a requirement that every used firearm is inspected by a qualified gunsmith before firing. By bidding, the buyer agrees to hold seller harmless against damages, injury, or death caused by defective merchandise.


RETURN POLICY:
All firearms come with a 3-day (M-F) inspection/return privilege. Inspection period begins at time of delivery to your dealer…it is your responsibility to inspect the gun in this time frame. In the case of a return, buyer pays all shipping so please ask questions BEFORE you bid.


FEEDBACK:
We are a licensed FFL dealer, have over 8000 positive feedbacks, and been selling on this site for over 14 years...bid with confidence.

In the event that the auction site goes down within 12 hours of the end of the auction, we reserve the right to relist the item. Thanks for Looking and Good Luck!!


CONSIGNMENTS WANTED & GUNS PURCHASED
PLEASE CONTACT ME FOR DETAILS!
Payment and Shipping Instructions:
Payment Methods:


Money Orders, Personal Checks, Cashiers Checks,
Ships Using: