Seller's Description: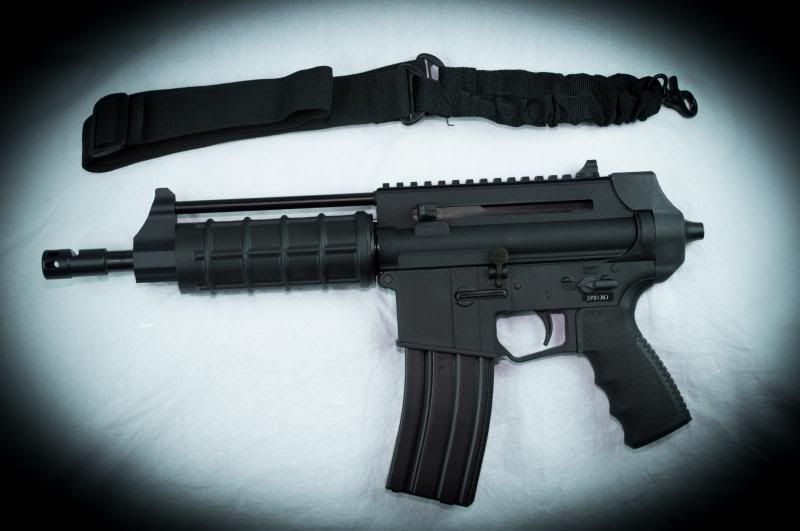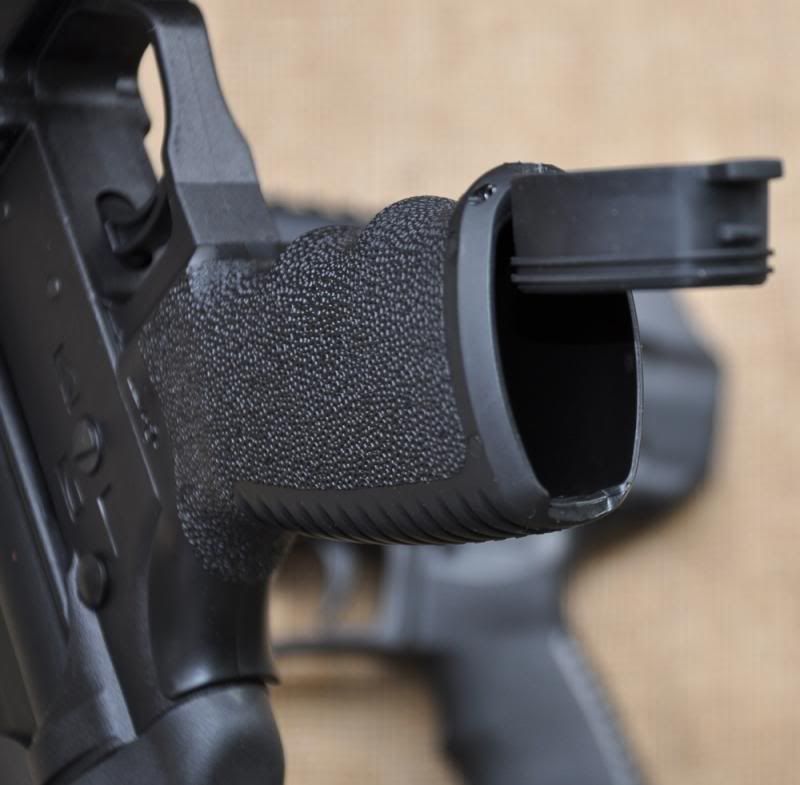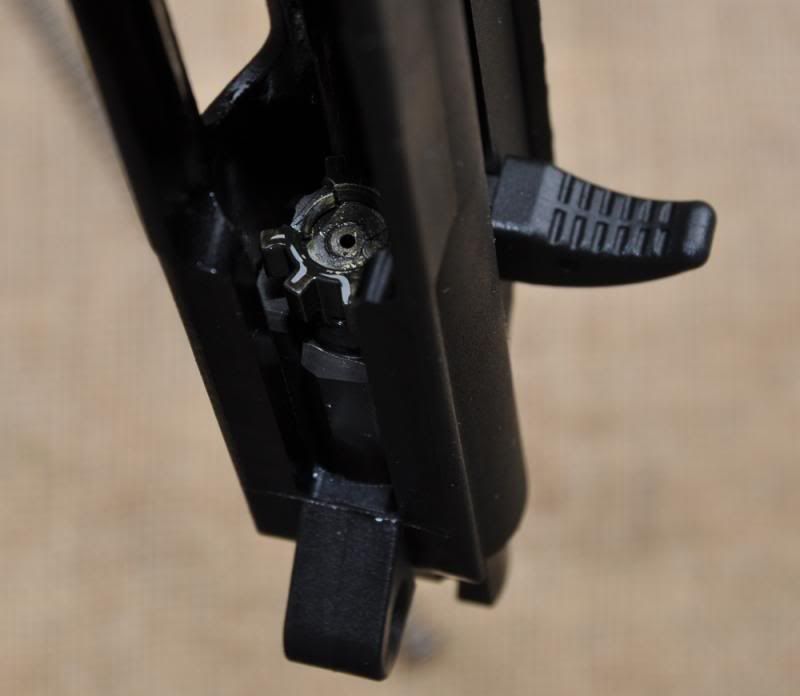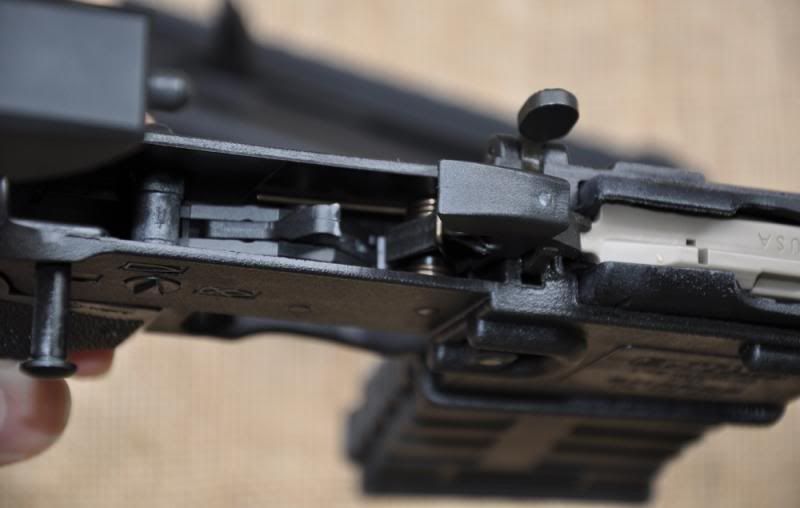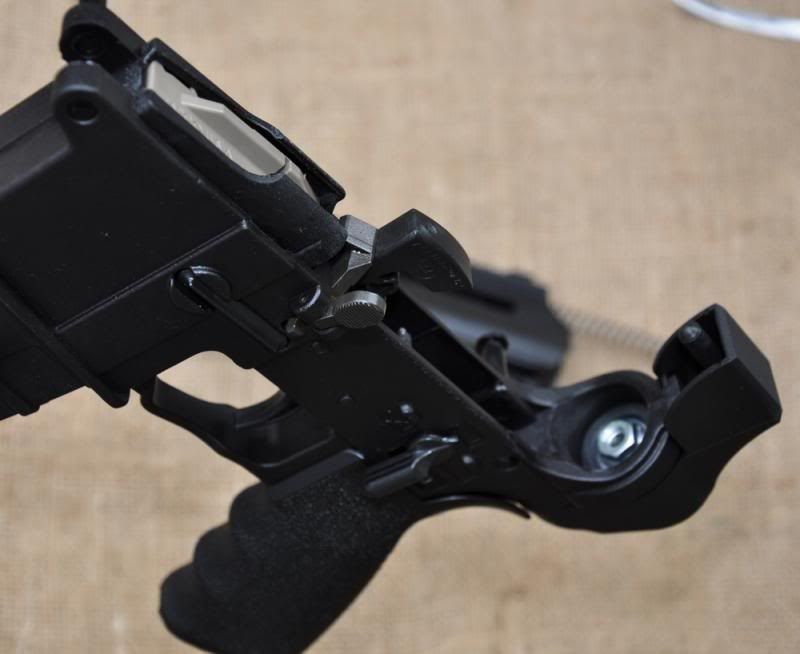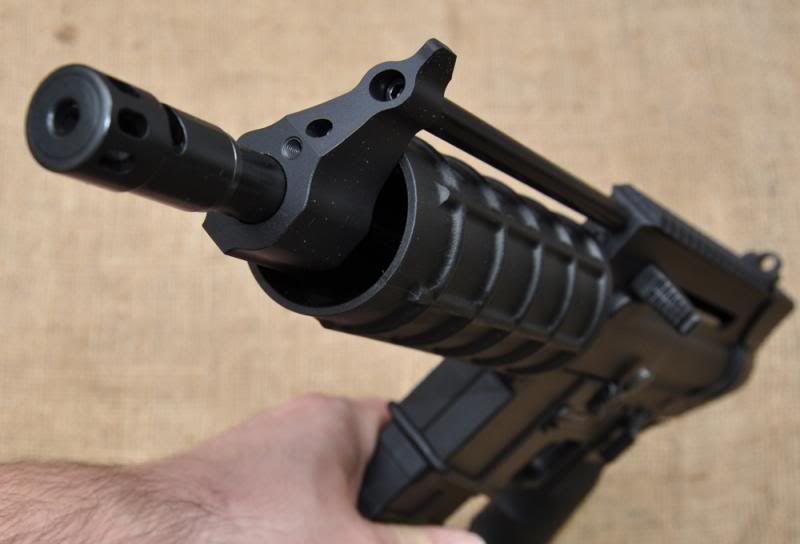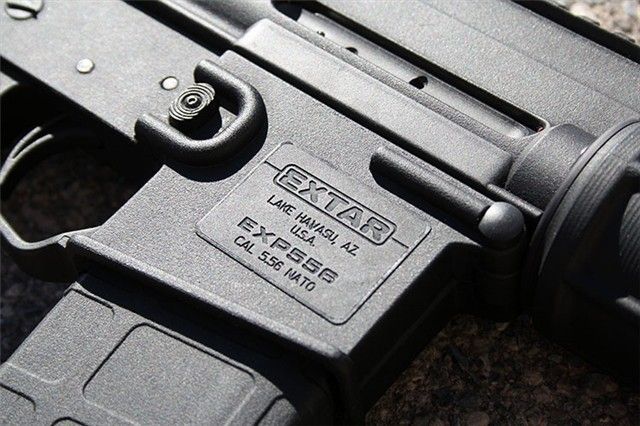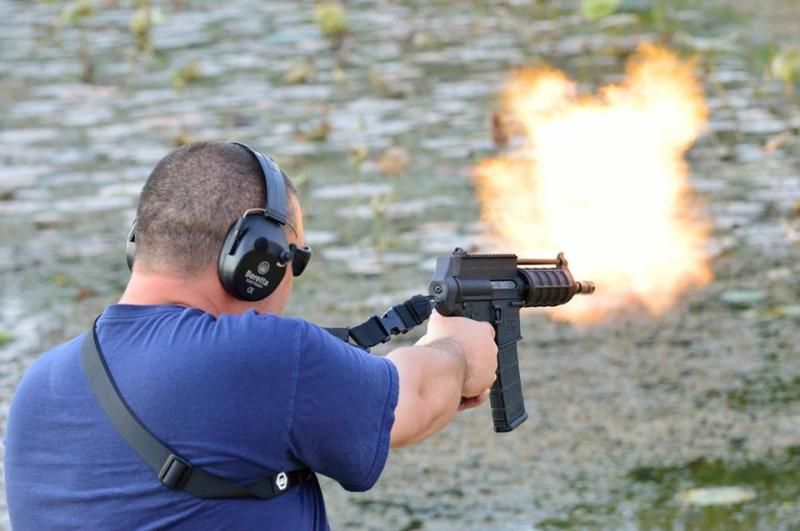 The EXTAR EXP-556 Pistol is a semi-auto, gas operated pistol that uses any standard MILSPEC AR-15 magazine, from 5 rounds, 30 rounds, up to drums. It has a 1:9 twist 8.25 inch barrel that is threaded to 1/2-28 threads, and comes with a recoil reducing muzzle brake/compensator which adds 1 inch to the barrel, for a total of 9.25 inches. Compensator is not permanently attached, is interchangeable. It has an overall length of 18 inches and is 2.25 inches wide at its widest point. It's unloaded weight is 2.98 lbs, making it the lightest AR-15 type pistol in the world today! It's loaded weight with standard aluminum 30 rd magazine with 55 grain rounds is 4.06 lbs total! It has a peep rear sight and blade front sight with a sight radius of 12.38 inches. The top of the upper receiver is railed for mounting optics.

Features:

*Lightest 5.56/.223 pistol in the world today!
*MADE IN USA IN LAKE HAVASU, ARIZONA
*Compact design with no buffer tube
*Extremely low recoil – Can be held and shot with one hand with virtually no muzzle climb or recoil
*Compensator actually pushes barrel DOWN about 1 inch – Quick followup shots!
*Reversible safety to compensate left handed shooters
*Integrated winter trigger guard, anti-slip free floating hand guard
*Polymer construction
*Matte Black
*Most parts interchangeable with standard MILSPEC AR-15 parts
*Standard AR-15 pistol grip- 3/16" standard hex head allen bolt
*Standard MIL-STD 1913 Picatinny Rail for mounting optics
*Comes with one 30rd metal magazine
There is no sling provision on the factory pistol
This is a factory new item in the original box. The manufacturer test fires every pistol made at the factory. If yours shows signs it has been fired, this is why.

*EXTRA- IN ADDITION TO THE PISTOL, THIS AUCTION INCLUDES:

*FACTORY EXTAR SLING ADAPTER ADD-ON
*QD SLING CLIP
*SINGLE POINT DETACH TACTICAL BUNGEE SLING

Please do not bid on this pistol if you can't afford it or don't have the money at the moment you accept the Buy It Now price. Delayed paying bidders AND Non-paying bidders will be reported. Feedback is left for all transactions. I will not accept any trade or trade offers for payment. Immediate payment is expected.

You are required to provide an FFL to conduct the transfer on this firearm on your behalf. You will be required to send a copy of your FFl's signed license included with your payment. Seller cannot ship directly to you. Seller must ship firearm to an FFL. Seller is an FFL and gunsmith.

You may not bid on or purchase this pistol if you reside outside the United States or in one of these states: California, New York, New Jersey, Colorado, Illinois, Hawaii, Massachusetts, or any other state in which you are prohibited from owning a semi-auto pistol / handgun with a 30rd or higher capacity magazine. You are solely responsible for knowing all applicable laws associated with the ownership of this pistol / handgun in your state and/or local government. A good source of this information is your local police department. Transfers will occur quickly if you have an FFL that you have pre-arranged to complete your transfer.

Buyer pays flat shipping fee of $25.00. Alaska residents pay actual cost of shipping.

I only accept US Postal Service Money Orders for payment. No other money orders accepted. No checks of any kind accepted.

Pictures are not necessarily the firearm you will receive. They are representative of the firearm make and model and represent the firearm that will be shipped to you. Some pictures show a polymer magazine. This auction and these firearms are currently shipping with standard GI metal magazines.

Have a great day and thanks for looking!
Payment and Shipping Instructions:
Seller uses priority mail to ship to your FFL. Buyer pays a flat rate of $25.00 for shipping to 48 contiguous states. Seller does not ship to Hawaii. Alaska residents pay actual cost of shipping.
Payment Methods:

Money Orders,
Ships Using: