Seller's Description:



OPTRONICS ~ BUCK RIDGE™
HORIZON SERIES ~ MODEL RBH-3940V
3-9X40MM WIDE ANGLE RIFLESCOPE

30/30 (DUPLEX) RETICLE
BLACK MATTE FINISH

*** BRAND NEW IN CLAM PACK ***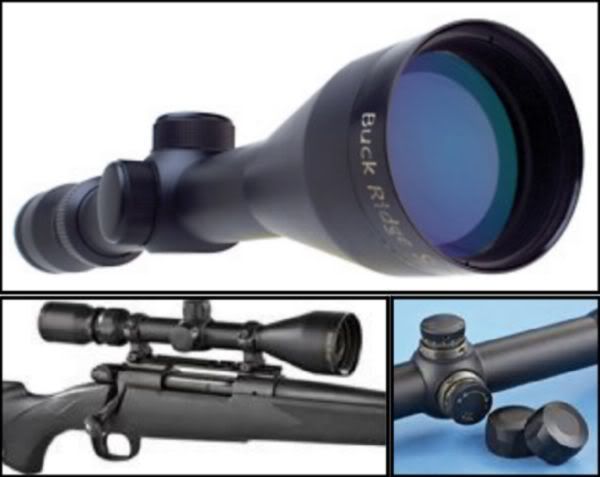 Unconditional Lifetime Warranty!! - Optronics 3-9x40mm Wide Angle Buck Ridge™ Horizon Variable Power Hunting Riflescope offers the best warranty in the industry - hands down. Should you have ANY difficulty with a scope - drop it in the creek, step on it, run over it, whatever - Optronics will replace it or repair it for the life of the original owner. No other series of riflescopes on the market even comes close to this warranty assurance.
As for performance, Horizon Riflescopes are packed with extras, such as: the exclusive heat-treated Horizon High Definition (HHD) fully multi-coated optics for crystal clear image and enhanced brightness; easily-modified, finger adjustable ¼ MOA windage and elevation knobs; black matte finish; and a 30/30 (Duplex) reticle. Shockproof, fogproof and waterproof, the Optronics 3-9x40mm Wide Angle Horizon variable power riflescope guarantees high performance in all weather conditions.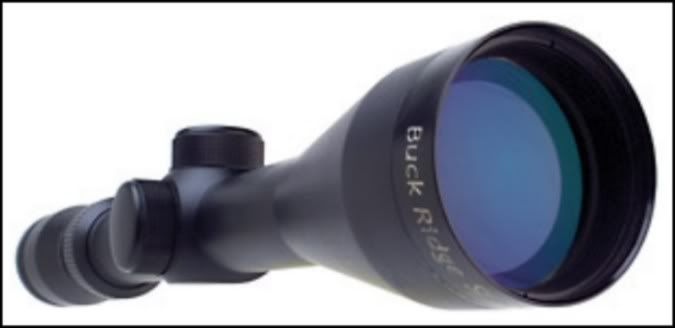 Specifications for Optronics 3-9x40mm Horizon Hunting Riflescope: Magnification: 3-9X variable power; Tube Diameter: 1"; Field of View at 100 yds: 41' at 3x, 15' at 9x; Eye Relief: 3.5"; Objective Lens Diameter: 40mm; Objective Bell Diameter: 47mm; Ocular Bell Diameter: 41mm; Reticle: 30/30 (Duplex); Adjustment Click Value: 1/4"; Exit Pupil: 13.3mm @ 3x; Length: 12.75"; Weight: 14 ozs; MSRP: $89.95.
Features of Optronics 3-9x40mm Horizon Hunting Riflescope: Wide-angle view (about 10% greater than comparable riflescopes); Fully multi-coated optics; Waterproof, fogproof and shockproof; See-thru protective lens covers included; Unconditional lifetime warranty for original owner.
Optronics, Inc. - A veteran company with some new ideas. Recognized over the past thirty years for their broad line of recreational lighting products, Optronics, Inc. has entered the sports optics market with a bang. The latest brands - BuckRidge® and ClearPoint® - are a new breed of high quality optics built to last and meant to demonstrate that you don't need to spend a lot of dough for a product with big bucks performance. The BuckRidge® Horizon Series offers a full line of rugged, dependable riflescopes for the consummate hunter. Each scope in the Horizon Series - with it's unconditional lifetime guarantee - is designed to ensure performance in the most extreme conditions. And each is manufactured to meet the most stringent industry standards. In addition, the Unconditional Lifetime Warranty of the Horizon Series scopes can only add to consumer confidence and satisfaction.

This is a BRAND NEW SCOPE, in factory clam pack with all papers, and carries an Unconditional Lifetime Warranty from the manufacturer. Current MSRP on this riflescope is $89.95!! If you are looking for a quality, variable-powered riflescope for varmint or big game hunting, here is a great opportunity to fill that need at a very reasonable price. Don't let this limited offer pass by!!

Payment and Shipping Instructions:
Winners pay a flat rate of $12.95 S&H anywhere in the USA, including Alaska & Hawaii. This INCLUDES DELIVERY CONFIRMATION AND INSURANCE. Please allow up to three days handling time for processing your order. All shipments are made via USPS Priority Mail on Tuesday and Friday mornings, (UPS is NOT an option.) Payment by money order, cashier's check or PayPal is preferred and will assure prompt shipment. We accept Visa, MC, Amex, Discover and E-Checks via PayPal. Our PayPal account ID is [email protected] Personal checks are also welcome, but will delay shipment 10 business days to allow for check clearance.
NO INTERNATIONAL SALES!!! Our experience with the international postal systems shows an increasing rate of extremely slow delivery times, high shipping costs, lost packages and damaged merchandise, all of which leads to a poor transaction experience for our valued customers. For these reasons, we will no longer accept bids from customers outside the USA. If you do not reside in the USA, or if shipment is to an address outside the USA. . . . PLEASE DO NOT BID!! International buyers that ignore these terms will be reported to auction management for rules infraction and will receive immediate negative feedback!!
If you have any questions, please feel free to e-mail us PRIOR to bidding at [email protected] Thanks very much for your interest and for your bid. Good luck and good fishin', huntin' and shootin'!!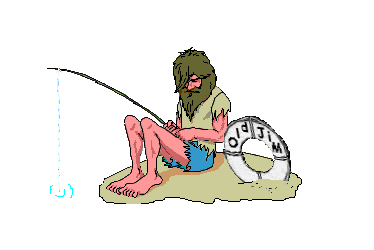 Looking for more great shooting,
hunting and outdoors bargains?
Don't be like Old Jim here!!
Don't miss all these great opportunities!!
CHECK OUT OUR OTHER AUCTIONS
FROM THE LINK ABOVE!!
Payment Methods:


Ships Using: