Seller's Description:

If you have been looking for a Garand to shoot this one may interest you. Back during the Reagan & Bush 1 days the import restrictions were eased some allowing for import of many different military firearms. A large number of M1 Garands were given and/or sold to foreign countries during and after WWll. Arlington Ordnance, among others, imported surplus firearms in particular the M1 Garand & M1 Carbine. They were re-finished and some were modified and then sold into the US market. This Garand, SR # 1455214, is a Springfield, made in 1943. It bares the Arlington Ordnance marking on the barrel which is 18" long (making it the so called "Tanker" model). The receiver is D28291-17, the trigger group is D28290-14 SA, the bolt is D28287-19 SA and the op-rod is 7780772 SA. We did not remove the upper hand guard. This rifle retains over 95% of its metal finish, inside and out and seems to be in excellent mechanical condition (functions great). The bore looks excellent. The wood was all refinished by Arlington. This one looks very nice. It has a couple of dings on the right fore end (looks like they may have been there before re-finishing) and on the pistol grip. There is a cartouche on the forward side of the pistol grip (the letter P inside a Circle). There is a chip out of the wood on the right side behind the floor plate next to the trigger. A GI cleanin g rod and tools is in the butt stock. All in all this is a very nice Garand and should make a fine shooter. Know your local laws before bidding, especially if you are a resident of CA, DC, NY, NJ, MA, HA. Remember, Obama agreed to the banning of all handguns when he was an IL State Senator. He supports renewal of the Assault Weapons Ban. When he takes office legislation won't be far behind.
Please see all of our auctions by clicking on the Gold Bear. We have other firearms at auction as well as reloading equipment, components (bullets & brass), ammo and many other items.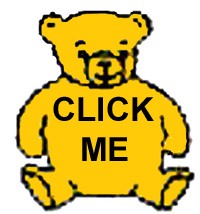 Attention Bidders: A word about our auctions………………we do not disclose our Reserve on a "RESERVE AUCTION." The reason is simple. Disclosing the Reserve defeats the purpose of the Reserve auction. Disclosing makes it a "Sale," for the bidder not an auction, much like a Basic Auction on Auction Arms where the minimum selling price is listed for all bidders to see. We prefer the Reserve Auction and the "HAGGLE" feature offered by Auction Arms. About 40% of our sales are completed via the Haggle. In the Reserve auction you are not necessarily bidding to hit the reserve but to be the high bidder. That is when the Haggle begins. If you are not familiar with the Haggle process click on: Help & Info Often the Reserve is the price the Seller would like to get but is not necessarily the minimum price the Seller may be willing to accept. We hope this explains why we don't disclose.
You are bidding on an Arlington Ordnance/Springfield Garand Tanker in excellent condition. Buyer pays shipping. Payment can be Money Order, Cashier's Check or Personal Check, which must clear before shipping (allow 10 days). We will ship only to an FFL dealer. Original Garands manufactured more than 50 years ago are C&R eligible, however, since this Garand was modified it does not qualify (C&R Rule: U.S. Rifle, caliber .30, M1, original issue only, produced prior to 1958). Shipping is by UPS Ground with an estimated cost of approx. $27.00 to $37.00 depending on package weight, your ZIP Code and insured value based on selling price. Know your local laws before bidding, especially if you are a resident of CA, DC, NY, NJ, MA, HA.
Payment and Shipping Instructions:
Payment Methods:


Ships Using: