Seller's Description:

This is ROHM RG-10 .22 Short caliber in very good condition (see photos). Röhm, often referred to as simply RG, is a German manufacturer of firearms, related shooting equipment and commercial power chucking tools (Röhm Spannwerkzeuge GmbH. Röhm GmbH was founded in the town of Zella-Mehlis, Germany by Heinrich Röhm at the age of 27. The company originally focussed on making industrial cutting and drilling tools. Production was effectively shut down during World War I after which the company's operation commenced and eventually expanded. Following the company's relocation to Sontheim, Germany after World War II, Röhm RG GmbH began to diversify its product line and started to offer flare guns and, subsequently, handguns.
Today Röhm manufacturers air guns, so-called signal weapons (blank guns, gas guns designed to discharge Oleoresin Capsicum for self-defense purposes and flare guns), non-lethal handguns designed to fire rubber bullets and related accessories.
The RG-10 is a 6 shot double action revolver with a 2 ½" barrel. The RG-10 is to use only .22 cal. short cartridges. If this revolver was ever fired it sure does not show it. There is hardly a mark on it. So, if you have been looking for an RG-10 here is a really nice one.
Please see all of our auctions by clicking on the Gold Bear. We have other firearms at auction as well as reloading equipment, components (bullets & brass), ammo and many other items.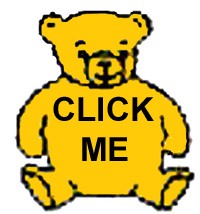 Attention Bidders: A word about our auctions………………we do not disclose our Reserve on a "RESERVE AUCTION." The reason is simple. Disclosing the Reserve defeats the purpose of the Reserve auction. Disclosing makes it a "Sale," for the bidder not an auction, much like a Basic Auction on Auction Arms where the minimum selling price is listed for all bidders to see. We prefer the Reserve Auction and the "HAGGLE" feature offered by Auction Arms. About 40% of our sales are completed via the Haggle. In the Reserve auction you are not necessarily bidding to hit the reserve but to be the high bidder. That is when the Haggle begins. If you are not familiar with the Haggle process click on: Help & Info Often the Reserve is the price the Seller would like to get but is not necessarily the minimum price the Seller may be willing to accept. We hope this explains why we don't disclose.
You are bidding on a German made ROHM RG-10 .22 short cal. revolver in excellent condition. Buyer pays shipping that includes packaging (only via USPS Priority Mail). Payment must be by money order, cashier's check or personal check (which will need to clear, allow 10 days). Shipping estimated cost of approx. $11.00 to $15.00 depending on package weight, your ZIP Code and insured value to any ZIP Code in the lower 48 states.
Payment and Shipping Instructions:
Payment Methods:


Ships Using: