Seller's Description:

Here is a Crosman Model 766 caliber .177 in excellent condition with original factory user manual and associated paperwork. It looks good as new, likely little used, has BB's loaded in the feeder, nary a mark on it.
Please see all of our auctions by clicking on the Gold Bear below. We have other firearms at auction as well as reloading equipment, components (bullets & brass), ammo and many other items.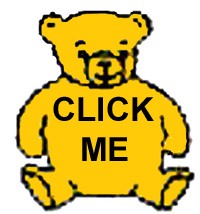 Attention Bidders: A word about our auctions………………we do not disclose our Reserve on a "RESERVE AUCTION." The reason is simple, disclosing the Reserve defeats the purpose of the Reserve auction. Disclosing makes it a "Sale," for that bidder not an auction, much like a Basic Auction on Auction Arms where the minimum selling price is listed for all bidders to see. We prefer the Reserve Auction and the "HAGGLE" feature offered by Auction Arms. About 40% of our sales are completed via the Haggle. In the Reserve auction you are not necessarily bidding to hit the reserve but to be the high bidder. That is when the Haggle begins. If you are not familiar with the Haggle process click on: Help & Info Often the Reserve is the price the Seller would like to get but is not necessarily the minimum price the Seller may be willing to accept. We hope this explains why we don't disclose.
You are bidding on a Crosman Model 766 pump (air rifle), .177 caliber in excellent condition. Buyer pays shipping that includes packaging; payment can be with cashier's check, money order or personal check (which must clear before shipping, allow 10 days). Shipping charge est. ~$16.00 to $23.00 (depends upon packaged weight & your zip code) to any state in the 48 states.
Payment and Shipping Instructions:
Payment Methods:


Ships Using: