Seller's Description:

Attention collectors, especially old shotgun collectors, here is rather rare old shotgun. It is a Model 24 made by the Union Fire Arms Co. of Toledo Ohio. Union Fire Arms was incorporated in 1902 and used the names Union Fire Arms Company, Union Arms Company, Illinois Arms Company (a brand name made for Sears) and Bee Be Arms Company. In 1917 the company was acquired by Ithaca Gun Company.
The pump action Model 24, 25 & 25A were manufactured between 1902 and 1913. They were 16 ga. and 12 ga. 2 ¾" chambers with barrel lengths reportedly of 24", 26", 28" & 32", both Damascus and steel. This Model 24 comes with 3 barrels, a 20", a 28" and a 30", all of which appear to be original factory made barrels and these are Damascus. The Model 24 has a unique double trigger system where the front trigger cocks and decocks an internal firing pin and the rear trigger fires the gun. The manufactures marking is on the left side of the frame and the slide release is on the right side. The early versions of this model have a drawback that the user needs to be mindful of. The slide when drawn back to eject the spent shell extended back over the comb of the stock far enough to contact the shooters thumb if the shooter was not aware of this problem or failed to remember it. In 1907 the slide was redesigned, reducing the length and shielding it behind a steel plate that covered the rear half of the opening. These were called the "improved" versions. This one appears to be the improved version. In all approximately 17,000 of these pump action guns were made. This gun, SR # L2809 is in pretty good condition overall. The barrels are all clean and shinny, no rust, corrosion or pitting. The metal finish is pretty much gone with a few patches of blue and lots of brown patina and there are scratches and dings (see photos). The dark walnut high comb pistol grip stock has a little finish in places, has some scratches and mars and one small repairable crack at the toe (see photo). The butt plate does not look to be original (see photo). The slide handle has more finish and also has a small repairable crack on the right rear See photo). The action is functional and it will cycle 2 ¾" shells. It is an interesting example of early slide/pump action technology and would likely make an interesting conversation piece for collection.
Please see all of our auctions by clicking on the Gold Bear. We have other firearms at auction as well as reloading equipment, components (bullets & brass), ammo and many other items.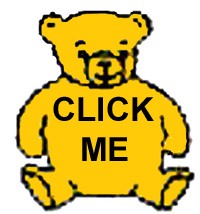 Attention Bidders: A word about our auctions………………we do not disclose our Reserve on a "RESERVE AUCTION." The reason is simple. Disclosing the Reserve defeats the purpose of the Reserve auction. Disclosing makes it a "Sale," for the bidder not an auction, much like a Basic Auction on Auction Arms where the minimum selling price is listed for all bidders to see. We prefer the Reserve Auction and the "HAGGLE" feature offered by Auction Arms. About 40% of our sales are completed via the Haggle. In the Reserve auction you are not necessarily bidding to hit the reserve but to be the high bidder. That is when the Haggle begins. If you are not familiar with the Haggle process click on: Help & Info Often the Reserve is the price the Seller would like to get but is not necessarily the minimum price the Seller may be willing to accept. We hope this explains why we don't disclose.
*** SAFETY NOTICE : Buyer is solely responsible for determining that a used gun is safe to shoot. The firearms offered have not been test fired. Whether purchased here or somewhere else we urge every buyer to have any used firearm they purchase inspected by a qualified gunsmith before firing.
You are bidding on a Union Fire Arms Co. Model 24 12 ga. pump/slide action shotgun w/2 extra barrels. Buyer pays shipping. Payment can be Money Order, Cashier's Check or Personal Check, which must clear before shipping (allow 10 days). We will ship only to an FFL dealer or C&R collector. Shipping is by UPS Ground Insured with an estimated cost of approx. $25.00 to $38.00 depending on packaged weight, your ZIP Code and insured value based on selling price.
Payment and Shipping Instructions:
Payment Methods:


Ships Using: