Seller's Description:

Attention Bidders. Please read the text following the photos. It details our terms & shipping information as well as Reserves. Thanks.
This Savage Arms Corp. Stevens Model 87D .22 cal. Semi-Auto Rifle is in very good condition. The Model 87 was first introduced in 1938 and was produced into the early 1980's. It has a round 24" tapered blued barrel and a tubular magazine. The pistol grip stock on this rifle has a black painted forend and could use some new black paint. Otherwise the stock is very good with no cracks and 99% of its original finish. The L.O.P. is 13 ¾". This rifle was stripped completely down, cleaned and oiled. Mechanically it is in great condition, shinny bore with good rifling and functions like new. We have sold several of these Model 87's over the years and they are great little .22's.
Please see all of our auctions by clicking on the Gold Bear. We have other firearms at auction as well as reloading equipment, components (bullets & brass), ammo and many other items.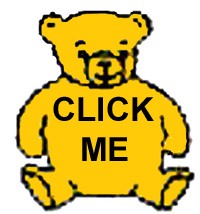 Attention Bidders: A word about our auctions………………we do not disclose our Reserve on a "RESERVE AUCTION." The reason is simple, disclosing the Reserve defeats e purpose of the Reserve auction. Disclosing makes it a "Sale," for the bidder not an auction, much like a Basic Auction on Auction Arms where the minimum selling price is listed for all bidders to see. We prefer the Reserve Auction and the "HAGGLE" feature offered by Auction Arms. About 40% of our sales are completed via the Haggle. In the Reserve auction you are not necessarily bidding to hit the reserve but to be the high bidder. That is when the Haggle begins. If you are not familiar with the Haggle process click on: Help & Info Often the Reserve is the price the Seller would like to get but is not necessarily the minimum price the Seller may be willing to accept. We hope this explains why we don't disclose.
*** SAFETY NOTICE : Buyer is solely responsible for determining that a used gun is safe to shoot. The firearms offered have not been test fired. Whether purchased here or somewhere else we urge every buyer to have any used firearm they purchase inspected by a qualified gunsmith before firing.
You are bidding on a Savage Arms Corp. Stevens Model 87D .22 cal. Semi-Automatic Rifle in very good condition. Buyer pays shipping. Payment can be Money Order, Cashier's Check or Personal Check, which must clear before shipping (allow 10 days). We will ship only to a licensed FFL. Shipping is by UPS Ground with an estimated cost of approx. $19.00 to $27.00 depending on package weight, your ZIP Code and insured value to any of the lower 48 states. Know your local laws before bidding, especially if you are a resident of CA, DC, HA, MA, MD, NJ, NY.
Payment and Shipping Instructions:
Payment Methods:


Ships Using: