Seller's Description:

ATTENTION COLLECTORS. The STARR ARMs CO. Double Action 1858 Army revolver was made in the late 1850's and early 1860's. Approximately 23,000 were produce (~21,000 for the Military & ~2,000 sold in the civilian market). It is a .44 cal. with a 6" round barrel, 6 shot percussion cylinder and plain walnut wood grip panels. The hammer, trigger & loading lever are casehardened; the frame, barrel, cylinder and straps are blued. They are serial numbered starting with # 1. The frame is marked; STARR ARMS CO. NEW YORK and STARR"S PATENT JAN. 15, 1856. The grip panels bare the appropriate inspector markings on both sides. The revolver appears to be 100% true, all serial numbers match; markings and inspectors stamps also appear to be correct. The overall condition is between NRA Fine & Excellent. The metal finish is about 70% blue with some gray patina. There is no rust or corrosion anywhere that we could find. The bore is mint. It has some dings, nicks & scratches in the metal (see photos). The walnut grip panels are in very fine condition with few dings and bruises, no cracks and no evidence of ever being refinished. The hammer face is marred from being struck against the nipples. The action seems to be fully functioning and is very, very tight. This Starr 1858 Army is nicer than any we have seen sell or seen advertized recently. It will be an excellent addition to someone's collection.
PLEASE READ THE PAYMENT & SHIPPING INFORMATION POSTED AT THE END OF THE AUCTION. IT MAY SAVE TIME FOR BOTH OF US.
BEFORE YOU ASK WHAT THE RESERVE IS, PLEASE READ THE FOLLOWING…
RESERVE AUCTIONS:
We do not disclose the Reserve on our "RESERVE AUCTIONS" because doing so defeats the purpose of the auction. Disclosing makes it a "Sale", not an auction, much like a classified listing. Most of the firearms we offer at auction are on consignment with us from one of our clients. Our commitment to our clients is to obtain the highest fair market price possible for their firearms. Thus, we prefer the Reserve Auction and the "HAGGLE" feature offered by Auction Arms. About 50% of our sales are completed via the Haggle. In a Reserve auction if the high bidder does not reach the reserve by the end the auction the high bidder or the seller may institute what Auction Arms calls a Haggle, a one-on-one exchange between buyer and seller to try and come to a mutual agreement on a price. If you are not familiar with the Haggle process, click on Auction Arms "Help & Info" for complete details. For those items that are not on consignment we usually offer a convenient "Buy-It-Now" price.
We are GOLDEN BEAR SERVICES, INC., a Federally Licensed Firearms Dealer. We list auctions for a variety of offerings including firearms, ammunition, reloading tools & supplies and other accessories our clients wish us to market for them. We are also a stocking dealer for a variety of "Mil Spec" manufacturers of quality AR15 & AR10 firearms and accessories including Uppers, Lowers, Parts Kits, Barrels, Stocks, Mags, complete firearms and anything else we think you might be interested in.
To view all of our auctions just click on the Gold Bear.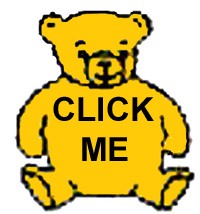 SAFETY NOTICE:
Buyer is solely responsible for determining that a used gun is safe to shoot. The firearms offered have not been test fired. Whether purchased here or somewhere else we urge every buyer to have any used firearm they purchase inspected by a qualified gunsmith before firing.
PAYMENT & SHIPPING:
You are bidding on an antique collectible Starr Arms Co. 1858 Army Double Action percussion revolver in NRA Fine + condition. Buyer pays shipping. Payment can be Money Order, Cashier's Check or Personal Check, which must clear before shipping (allow 10 days). Shipping is by USPS Priority mail with an estimated cost of approx. $20.00 to $35.00 depending on package weight, your ZIP Code and insured value. Know your local laws before bidding, especially if you are a resident of CA, DC, NY, NJ, HA, IL, MA, MD. We prefer to ship only to a licensed C&R or FFL Dealer. However, we do have a "waiver" form and we will ship to the transferee directly once we have a signed "waiver" and proof of age (21 years or older) and residency (a copy of your valid driver's license).
Payment and Shipping Instructions:
Payment Methods:


Ships Using: