Seller's Description:

Remington No. 4 Rolling Block Rifle .25-10 cal.
The Remington No. 4 Rolling Block Rifle (1890 – 1924), built on the lightweight No. 4 action, was offered in .22, .25 & .32 rimfire calibers. The octagon barrel was made in two lengths, 22 ½" & 24". Receivers & hammers were case color hardened, barrels were blued and stocks were walnut. There were both takedown & non-takedown versions. This No. 4 is in Stevens 25 rimfire caliber known as the .25-10 and has a 22 ½" barrel and is a takedown model, done by a screw not a lever. The barrel has light surface rust/pitting but is still blue. The bore is shinny with some rifling and evidence of some corrosion/pitting. The action is in good condition, functional & tight. The walnut stock and forearm are in good condition, no cracks, only a few bruises & dings, none of which are serious and it retains a good amount of the original finish. The LOP is 13 ¼". If you don't have a No. 4 in your Remington collection this might be the one, or because it is in such good overall condition it might be a good candidate for a complete refinish. We rate this rifle as NRA Very Good.
PLEASE READ THE PAYMENT & SHIPPING INFORMATION POSTED AT THE END OF THE AUCTION. IT MAY SAVE TIME FOR BOTH OF US.
BEFORE YOU ASK WHAT THE RESERVE IS, PLEASE READ THE FOLLOWING…
RESERVE AUCTIONS:
We do not disclose the Reserve on our "RESERVE AUCTIONS" because doing so defeats the purpose of the auction. Disclosing makes it a "Sale", not an auction, much like a classified listing. Most of the firearms we offer at auction are on consignment with us from one of our clients. Our commitment to our clients is to obtain the highest fair market price possible for their firearms. Thus, we prefer the Reserve Auction and the "HAGGLE" feature offered by Auction Arms. About 50% of our sales are completed via the Haggle. In a Reserve auction if the high bidder does not reach the reserve buy to end the auction the high bidder or the seller may institute what Auction Arms calls a Haggle a one-on-one exchange between buyer and seller to try and come to a mutual agreement on a price. If you are not familiar with the Haggle process, click on Auction Arms "Help & Info" for complete details. For those items that are not on consignment we usually offer a convenient "Buy-It-Now" price.
To view all of our auctions just click on the Gold Bear.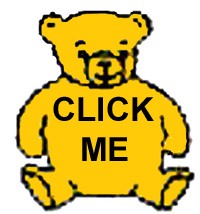 SAFETY NOTICE:
Buyer is solely responsible for determining that a used gun is safe to shoot. The firearms offered have not been test fired. Whether purchased here or somewhere else we urge every buyer to have any used firearm they purchase inspected by a qualified gunsmith before firing.
PAYMENT & SHIPPING:
You are bidding on a Remington No. 4 Rolling Block Rifle .25-10 cal. in NRA Antique GOOD condition. We will ship only to a licensed FFL or C&R Dealer. Buyer pays shipping. Payment can be Money Order, Cashier's Check or Personal Check which must clear before shipping (allow 10 days), NO Credit Cards, Pay-Pal or Gun-Pal. Shipping is by UPS Ground, insured, delivery confirmation with adult signature (or other method chosen by the shipper) with an estimated cost of approx. $16.00 to $28.00 depending on package weight, your ZIP Code and insured value. Know your local laws before bidding, especially if you are a resident of CA, CN, DC, DE, NY, NJ, HA, IL, MA, MD.
Payment and Shipping Instructions:
Payment Methods:


Ships Using: