Seller's Description:

The Armi F LLI Tanfoglio Model TA76 .22 LR is a Single Action Revolver with a fixed rear sight, a thumb safety, a 4 ½" barrel and plastic RH thumb rest grips. This one was imported by XCAM Inc. Hialeah, FL. It is similar in size to the Ruger Single Six. This revolver has been thoroughly evaluated and test fired by our gunsmith and is in excellent condition. There are some minor nicks in the finish mostly on the trigger guard. If you are seeking a low cost .22 cal. single action revolver this one may be of interest. Remember, Obama agreed to the banning of all handguns when he was an IL State Senator. When he takes office legislation won't be far behind.
Please see all of our auctions by clicking on the Gold Bear. We have other firearms at auction as well as reloading equipment, components (bullets & brass), ammo and many other items.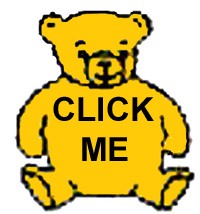 Attention Bidders: A word about our auctions………………we do not disclose our Reserve on a "RESERVE AUCTION." The reason is simple. Disclosing the Reserve defeats the purpose of the Reserve auction. Disclosing makes it a "Sale," for the bidder not an auction, much like a Basic Auction on Auction Arms where the minimum selling price is listed for all bidders to see. We prefer the Reserve Auction and the "HAGGLE" feature offered by Auction Arms. About 40% of our sales are completed via the Haggle. In the Reserve auction you are not necessarily bidding to hit the reserve but to be the high bidder. That is when the Haggle begins. If you are not familiar with the Haggle process click on: Help & Info Often the Reserve is the price the Seller would like to get but is not necessarily the minimum price the Seller may be willing to accept. We hope this explains why we don't disclose.
You are bidding on an Armi F LLI Tanfoglio Model TA76 .22 LR Revolver in excellent condition. Payment can be Money Order, Cashier's Check or Personal Check, which must clear before shipping (allow 10 days). We will ship only to an FFL dealer. Shipping is by USPS Priority mail with an estimated cost of approx. $16.00 to $25.00 depending on package weight, your ZIP Code and insured value.
Payment and Shipping Instructions:
Payment Methods:


Ships Using: