Seller's Description:

FEG (Fegyver es Gazkeszulekgyar)is a Hungarian firearms maker in business since before 1900. This PA63 is in excellent (like new condition) both finish and mechanically. Contrary to most of the used firearms we handle, this pistol has been checked out by our gunsmith. The PA-63 operates single & double action, has a blued slide, bright anodized aluminum light weight frame, fixed sights, 3.93" barrel, decocking safety & black plastic thumb rest grips. It weighs in at ~21 oz.. In addition this one comes with two 7 round magazines and in a hard case. Our gunsmith tells us that .380 ACP (9mm x17) ammunition (lower power, less recoil) can be safely fired in this pistol with a sacrifice in accuracy. This is a good low cost pistol for personal protection.
Please see all of our auctions by clicking on the Gold Bear. We have other firearms at auction as well as reloading equipment, components (bullets & brass), ammo and many other items.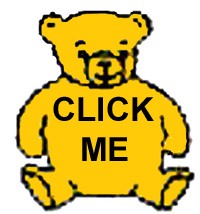 Attention Bidders: A word about our auctions………………we do not disclose our Reserve on a "RESERVE AUCTION." The reason is simple. Disclosing the Reserve defeats the purpose of the Reserve auction. Disclosing makes it a "Sale," for the bidder not an auction, much like a Basic Auction on Auction Arms where the minimum selling price is listed for all bidders to see. We prefer the Reserve Auction and the "HAGGLE" feature offered by Auction Arms. About 40% of our sales are completed via the Haggle. In the Reserve auction you are not necessarily bidding to hit the reserve but to be the high bidder. That is when the Haggle begins. If you are not familiar with the Haggle process click on: Help & Info Often the Reserve is the price the Seller would like to get but is not necessarily the minimum price the Seller may be willing to accept. We hope this explains why we don't disclose.
*** SAFETY NOTICE : Buyer is solely responsible for determining that a used gun is safe to shoot. The firearms offered have not been test fired. Whether purchased here or somewhere else we urge every buyer to have any used firearm they purchase inspected by a qualified gunsmith before firing.
You are bidding on an FEG PA-63 9 x 18 Makarov semi-automatic pistol with two 7 rounds magazines in a hard case in excellent condition. Payment can be Money Order, Cashier's Check or Personal Check, which must clear before shipping (allow 10 days). We will ship only to an FFL dealer. Shipping is by USPS Priority mail with an estimated cost of approx. $16.00 to $24.00 depending on package weight, your ZIP Code and insured value to any ZIP Code in the lower 48 states. Know your local laws before bidding, especially if you are a resident of CA, DC, NJ, NY, MA, MD,HA.
Payment and Shipping Instructions:
Payment Methods:


Ships Using: